Welcome American Quilters:  Camp KBY is located 36.5 miles from Paducah, KY; home of the American Quilters Exhibit.  In 2018, there will be two Quilter weeks.  The Spring Week is April 18-21.  The Fall Week is September 12-15.  KBY has several options available for both weeks.  Give us a call. (270-821-1332)
KBY is available other times too.  Looking for a place to have a lock-in?  Camp is ready!  This would also be great space for a mission trip or mission team traveling through the area.  Family Reunion in your future?  Wedding?  Birthday Party?  Or just need to spend time with yourself and family?  Call to see what dates are available. We have several options available.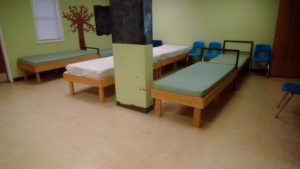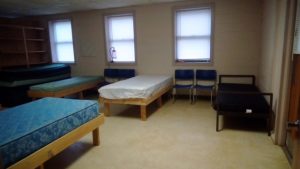 If you want a one day use, which includes use of the dining hall (kitchen) and the grounds – we've got it!  The dining hall is located in the Billy Williams Lodge and has a kitchen with a six burner stove and two ovens, two large refrigerators and several freezers.  There is an ice machine too.  The dining hall has 10-12 round tables that fit 7 or more people each with long tables to put all your wonderful food.  We have a salad bar available, along with a popcorn machine.
If you want to use the pavilion for that outdoor time, tables can be set up there for your use.
Email the business office for pricing details: cckwaglo@bellsouth.net
Come spend time at Camp Kum-Ba-Ya!