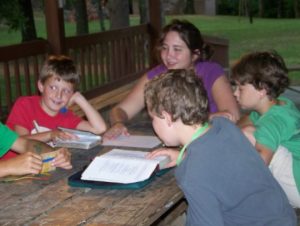 Camp Kum-Ba-Ya is a ministry of the Christian Churches (Disciples of Christ) In Kentucky.  With summer camps for children and youth grades 1-12, the camp provides spiritually enriching camps for children, youth, and adults.  The summer camp programs are a chance for children and youth to escape the pressures and distractions of their everyday lives. It's an open door to new adventures, new friends, and new experiences through a faith based program. Our programs provide a wide variety of age appropriate
experien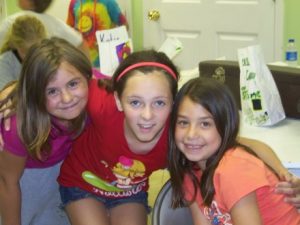 ces including study, crafts, games, sports, and water front activities at our beautiful camp site on Kentucky Lake.  KBY camps provide a faith based perspective by demonstrating the love of God through the counselors and staff who serve as positive role models for campers.
The camp also provides a family camp each fall, as well as many opportunies for families, groups, and churches to use the facility.  Check our "Camp Program" page for more information on West Area sponsored events.  Our "Stay at KBY" page give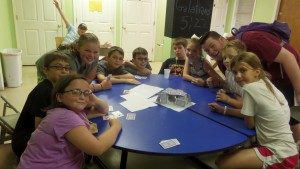 s information on opportunities for family, group and church events to use the facility.  Contact the Christian Church In Kentucky – West Area Office for more information on options for indiviual group events at Camp Kum-Ba-Ya.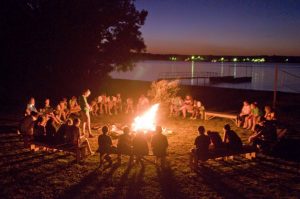 When it comes to eating s'mores under starry skies and singing songs around a campfire, little has changed over the years. There's still no place like summer camp.
We look forward to seeing you at Camp Kum-Ba-Ya!