Did you know that the Camp Facilities are available for Weddings, Birthday parties, Anniversary Celebrations, your Church family event. The possibilities are endless. If interested in using the facility, call the office at 270-821-1332 or by email: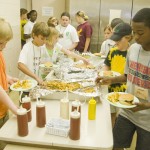 Main building contains a dining hall, kitchen, dorms with 2 baths; which have heat and air conditioning, and will accommodate about 35 overnight.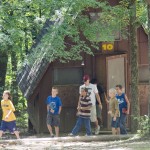 There are 10 A-frame cabins that will sleep 7 each. These are not heated or cooled.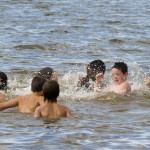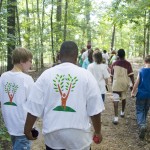 There are 45 wooded acres and a natural sand beach with dock.
Kum-Ba-Ya is located on Kentucky Lake in Marshall County about 12 miles northeast of Benton, KY.   At Fairdealing on US Hwy 68 take KY 962 north 5.2 miles. Camp Curry and Girl Scout camps are also on this road.