4943 Barge Island Road
Benton, KY  42025
Business Office:  270-821-1332
Did you know that the Camp Kum-Ba-Ya facilities are available for Youth Lock-Ins, Weddings, Birthday parties, Anniversary Celebrations, Family Reunions, your Church family event? The possibilities are endless. If interested in using the facility, call the office at 270-821-1332 or by email.
Kum-Ba-Ya is located on Kentucky Lake in Marshall County about 12 miles northeast of Benton, KY.   At Fairdealing on US Hwy 68 take KY 962 north 5.2 miles. Camp Curry and Girl Scout camps are also on this road.
The Billy Williams Lodge contains a dining hall, kitchen, dorms with 2 baths; which have heat and air conditioning, and will accommodate about 20 overnight.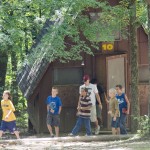 There are 10 A-frame cabins that will sleep 6 each. These are not heated or cooled, but do have ceiling fans.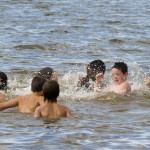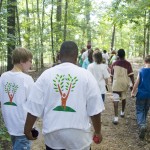 There are 45 wooded acres and Kentucky Lake offers a natural sand beach with a new dock.
Click here for a Facility Use Brochure, Site Map and Reservation Request Form.  Facility Use Brochure, Site Map & Reservation Request Form
Our summer youth program runs from June to July each year and there are offerings for youth in the first and second grade (with parent or guardian) up to Seniors in high school.  Click the Camp Dates and Events tab to see our events.
We look forward to seeing you at Camp Kum-Ba-Ya!