Please welcome Dale and Rhonda Henson Bogard as the Camp Resident Caretakers at KBY!  They are members at Benton First Christian Church and bring lots of skills to the position.  Dale is retired and Rhonda has her tax business.  They are going to be busy learning where everything is and what all our faces look like.  Please introduce yourselves to them when you go to the camp.  Watch for the new camp cell phone number.
 
We welcome outside groups to spend time at KBY.  Click here for brochure, site map and reservation request form.  Facility Use Brochure with Site Map
In 2017 we have lots of wonderful work done at Camp KBY.  Thank you for all your hard work the last month and half.    Here are a few highlights:
Staff Cabins 2 & 3 updates completed
Staff Cabin 1 almost done
Began preparing the camp for annual health inspection
Tractor shed getting a much needed facelift
Brush and limb pickup (on going project)
Pulling the swim area rope and prepare it for winter
Set the lodge for Winter Dorm Configuration
Repair the fascia on the pavilion
Replaced light bulbs in several places
Noted areas we need an electrician
Remove and replace broken tiles from the pantry
Moved 2 freezers to the kitchen
On site audit begun
Removed un-used items
Found lost items 🙂
Trees have come down, stumps removed
New stainless steel table
New door locks on staff cabins
Rock delivered and spread
Cabins have been cleaned
Mattresses have been cleaned and ready to go into the cabins
Gutters on the Lodge and the Pavilion have been cleaned
The Pavilion Fireplace mantel has been stained and the chimney has been repaired
Leak on the Lodge fixed
Signs at the beach installed
Windows washed all around
Freezers and refrigerators cleaned inside and out
Dish room has been cleaned top to bottom
Craft tables painted
The kitchen and pantry cleaned and painted top to bottom
Dishwasher cleaned and looks brand new
The girls bathroom has been painted and looks wonderful. Installed additional paper towel holder on the sink base.  This makes it handicap accessible
Moved storage cabinet to a different wall making room handicap accessible
The craft room has been organized
The griddle looks brand new
Salad bar looks brand new
Counters washed in the dining hall

The list continues… as with a home there is always updates that are needed.  Thank you so much for all your support and help.
Solar Eclipse Event at KBY was great!  50 people from Arkansas, Georgia, Kentucky, Canada, Ohio, Illinois.  Here are a few photos of the weekend.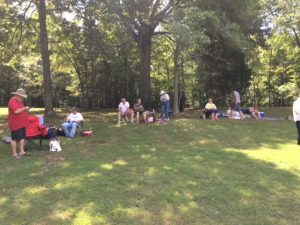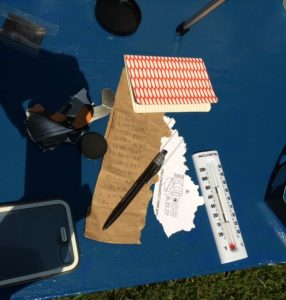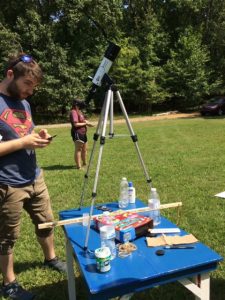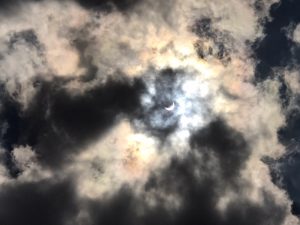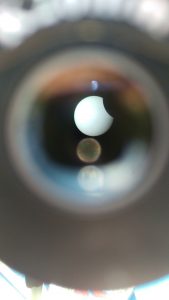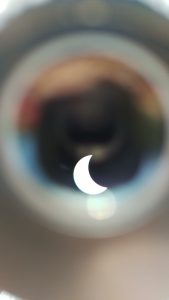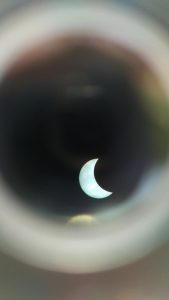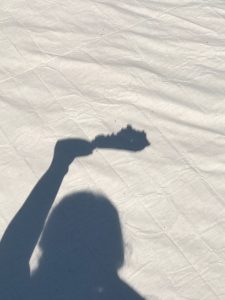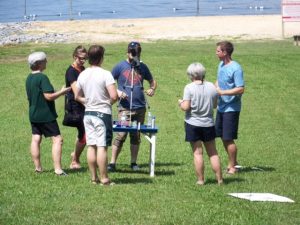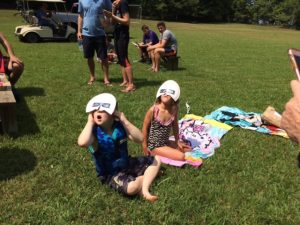 Check our the most recent Newsletter: